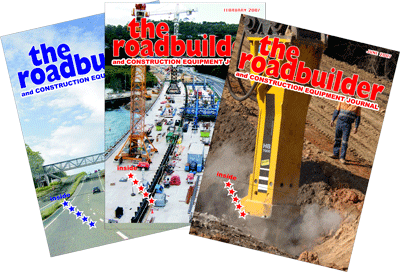 The Roadbuilder - Australia's Leading Road Construction Journal
Welcome to theroadbuilder.com.au, the online home of the industry leading magazine.
The Roadbuilder and Construction Equipment Journal is a national magazine that covers all high profile road building and construction projects throughout Australia, offering detailed progress reports, feature articles, subcontractor and supplier details, editorial from construction companies and civil engineering firms, as well as industry news and reviews.
The Roadbuilder is published three times a year and is distributed to Road Construction authorities throughout Australia including VIC Roads, QLD Main Roads,RTA (NSW), Main Roads Dept (WA), Department of Transport and Works (NT), Department of Transport (SA), just to name a few.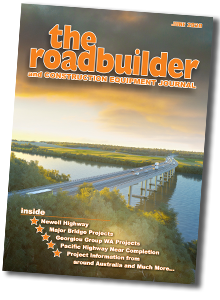 Our Latest Issue
The publication is also distributed to major civil Engineering companies involved in Road, Bridge and Tunnel Construction throughout Australia, and is available by subscription.
We are the choice of over 300 advertisers, including some of Australia's leading companies such as LB Wire Ropes, Lantrak, Conplant, Abigroup, Leighton Contractors, VSL Australia, Road Safety Audits, Smec, Rocla, and Ingal Civil Products.